Thread Software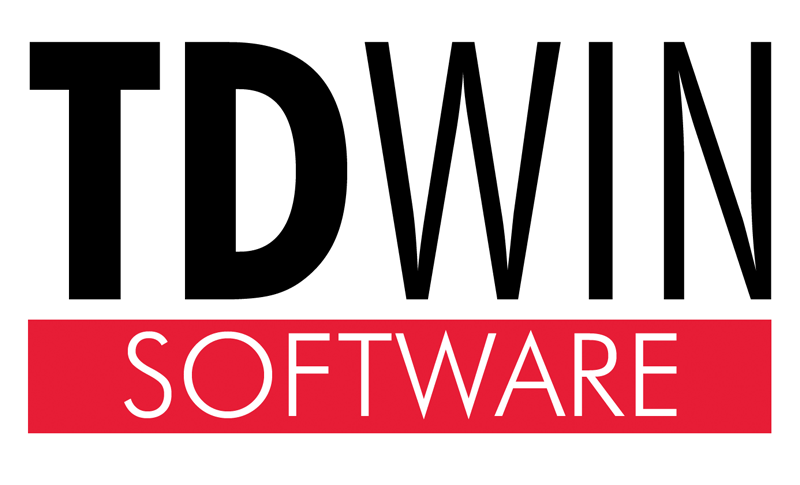 TDWIN™ – Thread Disk Software for Straight Thread Dimensions
The Thread Disk™ engineering software (TDWin™ ) calculates critical dimensions for threads based on ANSI tables and formulas. Thread types supported by the program include: UN, UNJ and UNR Series, Acme, Stub Acme, Stub Acme Modified I and II, Metric M & MJ, 7° X 45° Buttress, and General Purpose Pipe Threads.
To generate critical dimensions instantly, enter basic thread information on the Thread Type Entry screen, such as: thread type, thread class, nominal diameter, and threads per inch. Once the results are computed, tabs at the bottom of the program allow selection of several types of calculated information, including dimensions and tolerances for product threads, ring gages, set plugs, plug gages or Gagemaker's Thread Diameter gages.
If measuring internal and external shallow taper diameters is a problem, the Ball mic SET DIM Tool provides setting dimensions for ball micrometers or Gagemaker's BX-1000 groove gage. The program calculates ball mic settings for any tapered surface geometry.
Other features of the program include the ability to print thread dimension reports, providing a paper copy of any calculation. These reports provide the same critical dimensions that display in the program. A multiple calculation window capability is a feature that allows performing several different thread calculation at the same time.
System Requirements
Windows XP or higher
64 MB RAM
3 MD of free hard disk space
CD-ROM drive
Features
Uses ANSI tables, formulas, and tolerances
Calculates standard and non-standard product thread diameters from #000 to 99.8″
Calculates ANSI ring and plug gage dimensions
Addresses pitches from 1 to 400
Calculates Gagemaker style thread gage seting dimensions
| User Licenses | Description | Model |
| --- | --- | --- |
| 1 | Thread Disk- Thread Engineering and Calcuation Software, Single User license | TDWIN |
| 2 | Thread Disk- Thread Engineering and Calcuation Software, no license agreement required, 2 discs shipped, 20% discount | TDWIN-2USER |
| 5 | Thread Disk- Thread Engineering and Calcuation Software, Floating 5 user license | TDWIN-LIC5 |
| 10 | Thread Disk- Thread Engineering and Calcuation Software, Floating 10 user license | TDWIN-LIC10 |
| 15 | Thread Disk- Thread Engineering and Calcuation Software, Floating 15 user license | TDWIN-LIC15 |
---
TDWIN Taper™ -Thread Disk Software for Tapered Thread Dimensions
Gagemaker's TDWIN Taper™ software simplifies the APO specification that control connection quality. TDWIN Taper produces dimensional drawings and inspection data for API downhole tubular connections based on the most current industry standards. All the necessary details to machine, inspect and document tubular connection threads are available in one convenient program.
TDWIN Taper provides easy access to information for both preferred and non-preferred Rotary Shouldered Connections, Tubing and Casing Connections, and any combination of Crossover. The program offers standard connection types and sizes. TDWIN Taper™ relies on API and industry standard tables and tolerances. It displays connection drawings, inspection gage information, and setup and inspection reports.
The software displays printable drawing suitable for manufacturing. The drawings follw ASME Y14.5 standards for industry compatibility. Print gage setup and inspection reports with your company logo and work order information. The program offeres the choice to save reports and jobs for future references.
Tapered oilfield connection types supported by the program include the following:
Rotary Shouldered Connections
Acme Regular
Acme Streamline
API Numbered Connections
API Regular
Double Streamline

External Flush
Full Hole
Internal Flush
H-90
Open Hole

PAC
Slim Hole
Slimline H-90
Wide Open
Xtra Hole
Tubing and Casing Connections
NUE Tubing
EUE Tubing
Short Thread Casing
Long Thread Casing
Buttress Casing

USS Improved Buttress Tubing
Line Pipe
Special Clearance Couplings
SR13 Seal Ring Groove Couplings
System Requirements
Microsoft Windows XP or newer
USB 2.0 port
Internet Connection for first use
1 MB RAM or more (recommended)
Screen resolution of 1024 x 768 minimum
.Net Framework 2.0 or later installed
Features
Print dimensional reports and inspection sheets
Print product blueprints for manufacturing and inspection
Provides gages configurations, setting standards, and contact point information
| User Licenses | Description | Model |
| --- | --- | --- |
| 1 | Thread Disk for Tapered Threads Software, Single User license | TDWINTaper |
| 2 | Thread Disk for Tapered Threads Software, no license agreement required, 2 discs shipped, 20% discount | TDWINTaper-2USER |
| 5 | Thread Disk for Tapered Threads Software, Floating site license agreemen, 5 users | TDWINTaper-LIC5 |
| 10 | Thread Disk for Tapered Threads Software, Floating site license agreemen, 10 users | TDWINTaper-LIC10 |
| 15 | Thread Disk for Tapered Threads Software, Floating site license agreemen, 15 users | TDWINTaper-LIC15 |